Guitar Amps: The Ultimate Buying Guide
The world of electric guitar playing is a diverse and exciting one, with a vast array of gear and equipment to choose from. Among the most crucial components in an electric guitarist's toolkit is the amplifier. In this article, we will explore the importance of choosing the right guitar amplifier and delve into the significant role it plays in shaping your guitar tone. We will also take a closer look at the different types of guitar amplifiers available to help you make an informed decision when selecting the amplifier that suits your musical preferences and needs.
The Importance of Choosing the Right Guitar Amplifier:
Your choice of a guitar amplifier can have a profound impact on your overall sound and musical expression. Here are some key reasons why selecting the right amplifier is essential:
Tone Shaping: A guitar amplifier isn't just a means of making your guitar audible; it's a vital tool for shaping your sound. Different amplifiers can emphasize or de-emphasize certain frequencies, providing a wide range of tonal possibilities. The right amplifier can help you achieve the desired sonic character for your music, whether it's a clean, crisp tone or a gritty, distorted one.

Expressive Potential: Your amplifier can be seen as an extension of your instrument. It allows you to express your musical ideas with nuance and emotion. The right amplifier will respond to your playing dynamics, enhancing your ability to convey feeling and style through your guitar.

Compatibility: Different guitars and musical styles may require different amplifiers. Choosing an amplifier that complements your guitar and genre can greatly enhance your performance and creativity.

Live and Studio Performance: Whether you're playing on stage or recording in a studio, your amplifier choice matters. The right amplifier can ensure your guitar cuts through the mix and delivers the sound you want, both in live settings and on recordings.
The Role of the Amplifier in Shaping Your Guitar Tone:
The guitar amplifier plays a pivotal role in shaping your tone through several key components and settings:
Preamp: The preamp section of an amplifier is responsible for amplifying the low-level guitar signal and shaping its tonal characteristics. Controls like gain, EQ (equalization), and channel selection are found here, allowing you to dial in the desired color and texture for your sound.

Power Amp: The power amp section further amplifies the signal and can influence the overall volume and dynamics of your tone. Some amplifiers allow you to adjust the power amp settings to achieve various levels of distortion and compression.

Speaker: The type and size of the speaker(s) in your amplifier cabinet contribute significantly to your sound. Different speakers have different frequency responses and dispersion patterns, affecting how your guitar tone is projected.

Effects: Many amplifiers come with built-in effects such as reverb, delay, and modulation. These effects can enhance your sound and add depth to your playing.

Cabinet Design: The cabinet housing the speaker(s) can impact the resonance and projection of your sound. Closed-back cabinets can provide tighter low-end response, while open-back cabinets offer a more airy and spacious sound.
The Different Types of Guitar Amplifiers
There are various types of guitar amplifiers, each with its own sonic characteristics and applications. Some common types include: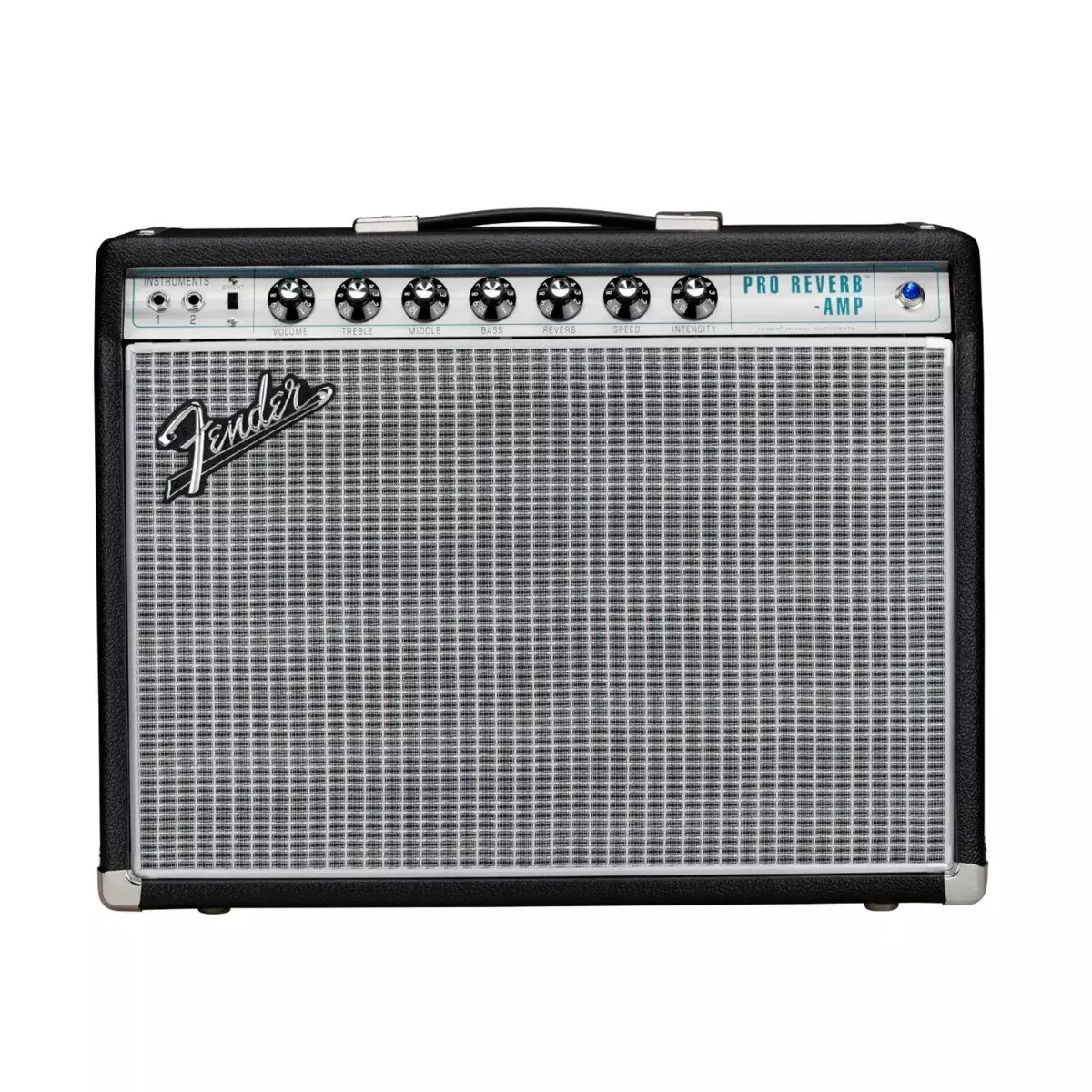 Tube Amplifiers
Known for their warm, vintage sound, tube amplifiers use vacuum tubes in their circuitry. They are favored by many guitarists for their rich harmonic overtones and responsive dynamics.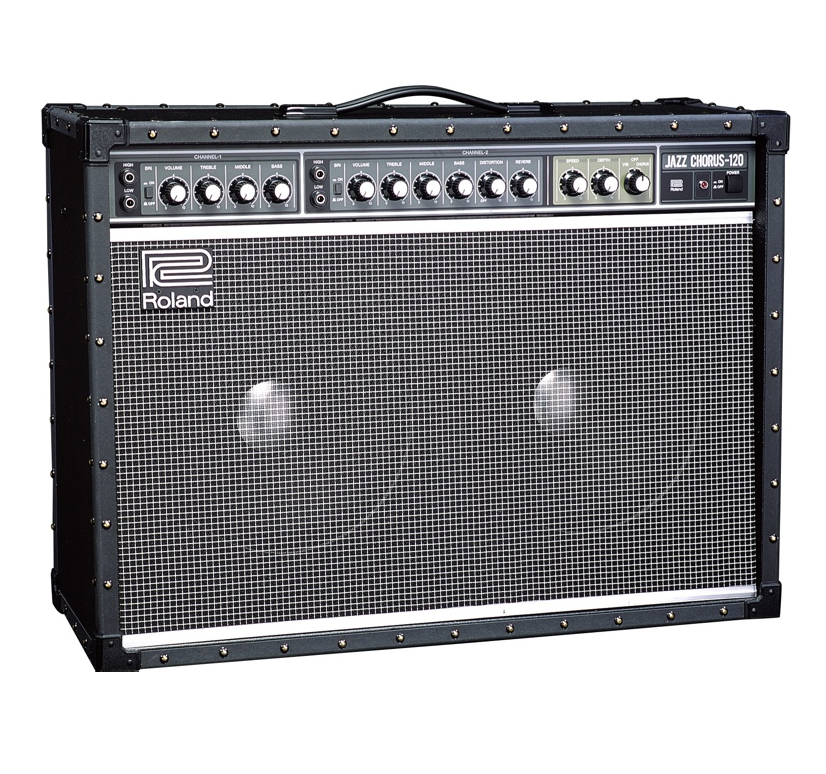 Solid-State Amplifiers
Solid-state amps use transistors for amplification. They are often more lightweight and reliable than tube amps and can provide clean, crisp tones.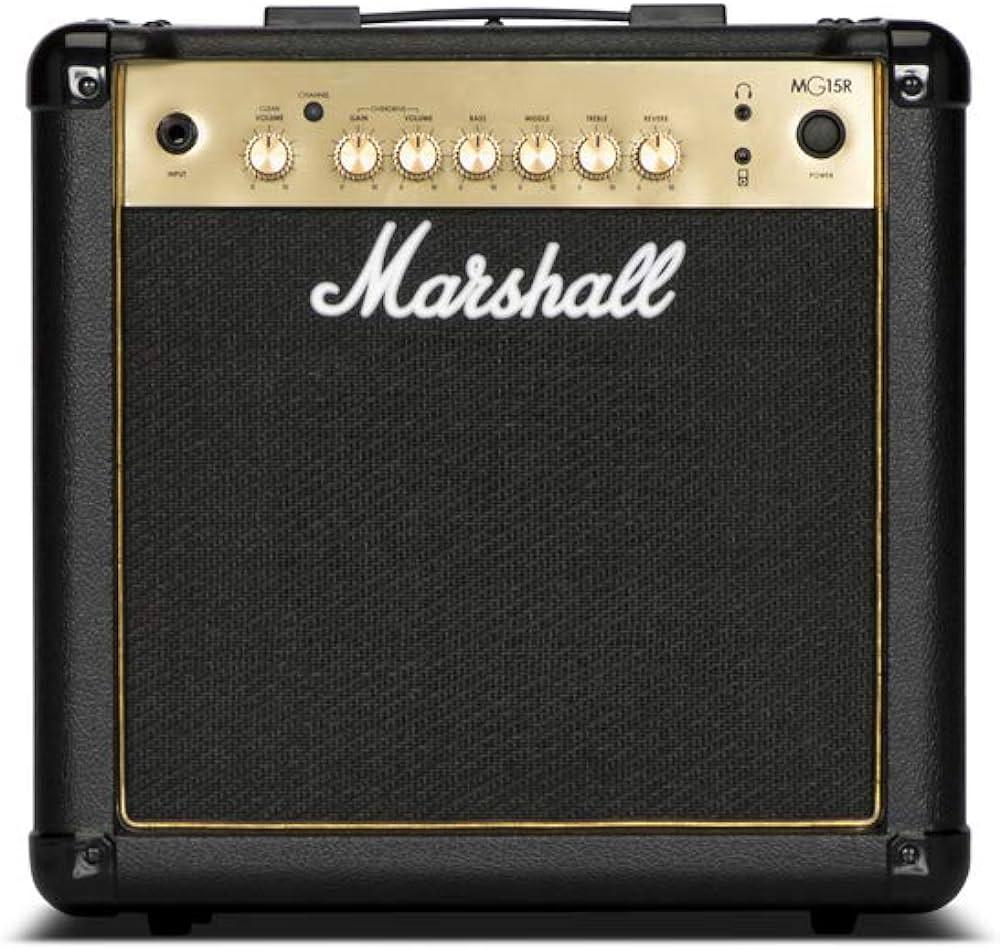 Combo Amps
These amplifiers combine the amplifier head and speaker(s) in a single unit, providing portability and convenience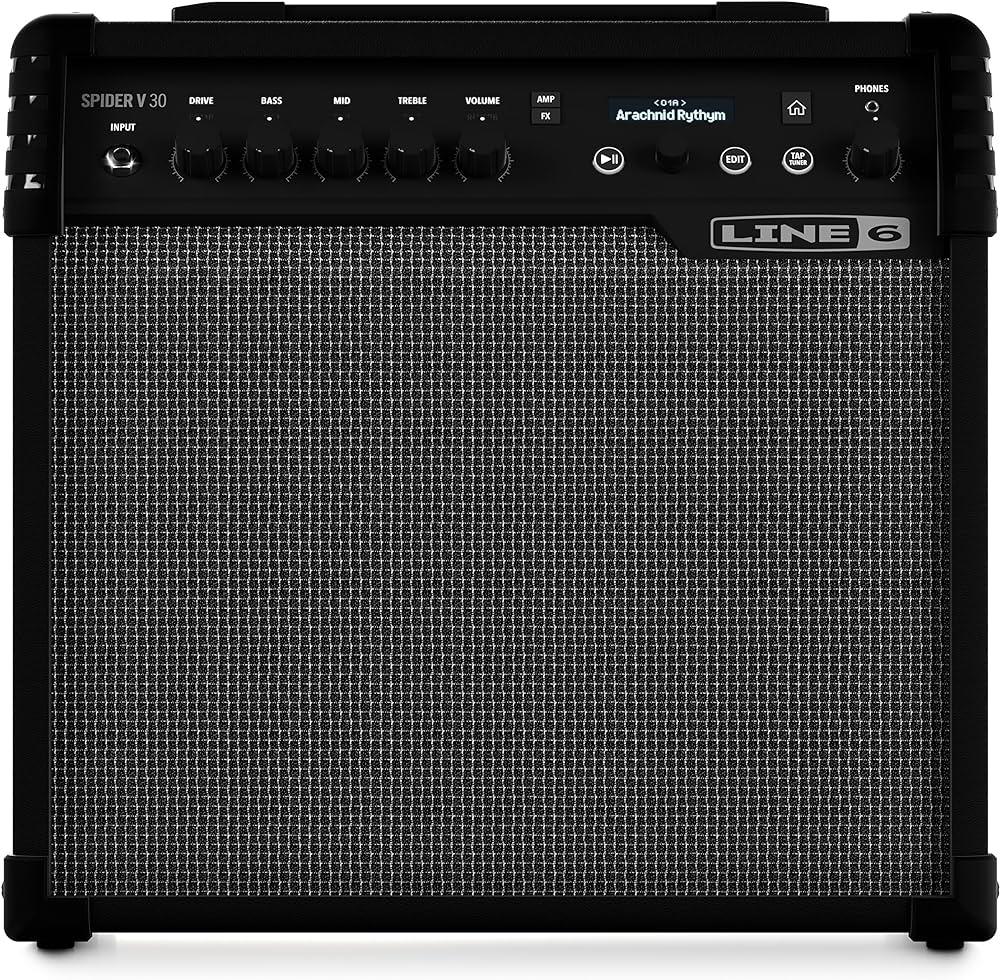 Modeling Amplifiers
Modeling amps simulate the sounds of various amplifier and speaker combinations digitally. They offer versatility and the ability to replicate a wide range of tones.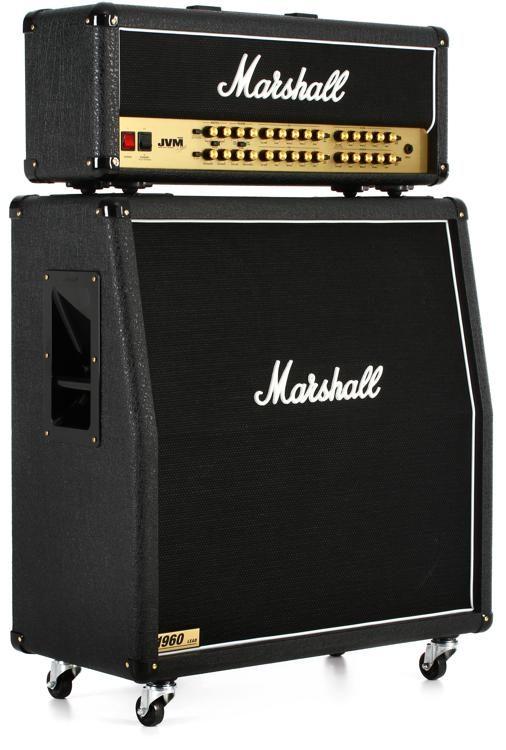 Stacks
Stack amplifiers consist of separate amplifier heads and speaker cabinets. They are known for their powerful sound and are commonly used in larger venues
Practice Amps
These small, low-wattage amplifiers are designed for practice and home use. They are compact and often have headphone outputs for silent practice
In conclusion, the choice of a guitar amplifier is a crucial decision for any guitarist. It can greatly influence your tone, style, and overall musical experience. Understanding the role of an amplifier in shaping your sound and being aware of the different types available will help you make an informed choice that suits your musical preferences and needs. Whether you're a blues player, a rock enthusiast, or an experimental artist, the right amplifier can be your sonic ally in crafting your unique musical voice.
Setting Your Budget
When it comes to purchasing a guitar amplifier, setting a budget is a crucial step in the decision-making process. Your budget will determine the range of amplifiers available to you and help you strike a balance between quality and affordability. Additionally, it's essential to consider long-term value to ensure you're making a wise investment. Here are some considerations for setting your budget:
Determining Your Budget: The first step is to establish a clear and realistic budget for your amplifier purchase. Consider how much you're willing and able to spend without straining your finances. It's important to be honest with yourself about your financial constraints while also leaving room for additional accessories like cables, pedals, and maintenance.

Balancing Quality and Affordability: Your budget will largely dictate the quality of amplifier you can afford. While it's tempting to opt for the most expensive amp you can find, it's not always necessary to get a great sound. There are excellent amplifiers available in various price ranges. Research and read reviews to identify amplifiers that offer the best value for your budget.

New vs. Used: Another consideration is whether you're open to purchasing a new or used amplifier. Used amplifiers can often provide excellent value for money, allowing you to access higher-end models at a lower cost. However, make sure to thoroughly inspect used amplifiers and test them before buying to ensure they're in good working condition.

Long-Term Value: It's essential to think about the long-term value of your amplifier investment. While budget constraints are valid, don't compromise on quality to the extent that you'll outgrow your amplifier quickly. Consider your musical goals and how your needs might change over time. Investing a bit more initially in an amplifier that can grow with you can be a wise decision.

Additional Costs: Keep in mind that the cost of an amplifier doesn't end with the purchase. You may need to factor in expenses for accessories like cables, a suitable guitar cabinet, and maintenance or repairs down the line. Ensure your budget accounts for these potential costs.

Research and Reviews: Take the time to research different amplifier models within your budget. Read user reviews and watch video demos to get a sense of their sound quality and features. This research can help you make an informed decision that aligns with your budget and musical goals.
In conclusion, setting your budget for a guitar amplifier purchase is a critical step in the process. By being realistic about your financial constraints, considering the balance between quality and affordability, and thinking about long-term value, you can make a well-informed decision that ensures you get the best amplifier for your needs and budget. Remember that the right amplifier can significantly enhance your playing experience, so choose wisely.
Choosing the Right Amplifier for Your Music Style
Selecting the right amplifier that suits your musical style is crucial for achieving the desired sound and enhancing your performance. Your choice of amplifier can significantly impact the tonal characteristics and dynamics of your music. Here are some considerations when choosing an amplifier based on your music style:
Clean vs. Distorted Tones
Clean Tones: If your musical style primarily involves clean, undistorted tones, you'll want an amplifier that excels in delivering pristine and clear sound. Look for amplifiers with a strong clean channel that reproduces your guitar's natural tone faithfully. Tube amplifiers are often favored for their warm, clean tones, but solid-state and modeling amplifiers can also provide excellent clean sounds.

Distorted Tones: For genres that require overdrive, distortion, or heavy saturation, such as rock and metal, you'll want an amplifier with a capable gain or distortion channel. Tube amplifiers are renowned for their creamy overdrive, while high-gain solid-state or modeling amplifiers can provide aggressive distortion suitable for heavy music styles.
Amplifier Genres (e.g., Blues, Rock, Metal, Jazz)
Blues: Blues guitarists often favor amplifiers with warm and responsive clean tones that can be easily pushed into natural overdrive when playing with intensity. Vintage-style tube amplifiers are a popular choice for blues due to their expressive dynamics and harmonic richness.

Rock: Rock guitarists may seek amplifiers with a versatile range of tones, from clean to moderately distorted. Tube amplifiers with a good overdrive channel can be ideal for classic and alternative rock, while high-gain options suit hard rock.

Metal: Metal guitarists typically require amplifiers with high-gain capabilities and tight low-end response. Modern high-gain amplifiers, often solid-state or modeling, are well-suited for the aggressive distortion and precise articulation needed in metal genres.

Jazz: Jazz guitarists often prefer amplifiers that emphasize clean tones with ample headroom. Amplifiers with a warm and clean sound, often associated with tube technology, are favored for jazz. Some jazz players also prefer amplifiers with a built-in reverb for added depth.
Portability and Size
When selecting a guitar amplifier, it's essential to consider portability and size, as these factors can significantly impact your amplifier's functionality and convenience. Here are some important aspects to keep in mind:
The Importance of Considering Where You'll Use the Amplifier:
Home Use: If you primarily use your amplifier for practice and playing at home, portability may be less of a concern. In this case, you can focus more on the amplifier's sound quality, features, and tone-shaping capabilities.
Gigging: If you plan to take your amplifier to gigs, rehearsals, or jam sessions, portability becomes a critical factor. You'll need an amplifier that's easy to transport and set up, as well as one that can deliver enough volume for your performance needs.
Studio Use: For recording purposes, a compact amplifier with good sound isolation features may be preferable, as it allows for more control over the recording environment.
Gigging vs. Practice Amplifiers:
Gigging Amplifiers: If you intend to perform live, whether in small clubs or large venues, you'll want an amplifier that can project your sound adequately. Combo amplifiers with sufficient wattage are often preferred for gigging because they provide a balance between portability and power. Additionally, consider whether the amplifier has direct output options for connecting to a PA system.
Practice Amplifiers: For home practice or casual jamming, smaller and more compact amplifiers are suitable. Practice amplifiers are typically lower in wattage and size, making them easy to store and carry. They often include headphone jacks for silent practice, making them an excellent choice for late-night or apartment playing.
Combo vs. Stack Amplifiers:
Combo Amplifiers: Combo amplifiers integrate both the amplifier head and the speaker(s) into a single unit. They are generally more portable and easier to transport than stack amplifiers. Combos are popular for gigging, especially in smaller to medium-sized venues, due to their convenience and ease of setup.
Stack Amplifiers: Stack amplifiers consist of a separate amplifier head and one or more speaker cabinets. While stack setups can deliver significant volume and a powerful stage presence, they are less portable and require more effort to transport and set up. Stack amplifiers are often favored by touring musicians and those who need the utmost power for larger venues.
In summary, your choice between a portable practice amplifier and a gigging amplifier, as well as between a combo and a stack, depends on your specific needs and usage scenarios. It's crucial to strike a balance between portability and power, ensuring that your amplifier suits your playing environment and performance requirements. Additionally, consider factors such as transportation logistics, available storage space, and the size of the venues you'll be performing in when making your amplifier selection.
Tonal Considerations
When choosing a guitar amplifier, tonal considerations play a significant role in determining whether an amplifier is the right fit for your musical style and preferences. Here are some key factors to keep in mind:
Equalization (EQ) Controls:
Tonal Shaping: Most amplifiers feature EQ controls, typically consisting of bass, midrange, and treble knobs. These controls allow you to shape the tonal characteristics of your guitar sound. Understanding how to use them effectively is essential for achieving the desired tone.

Presence Control: Some amplifiers include a presence control, which adjusts the upper midrange and treble frequencies. This control can affect the amplifier's overall brightness and clarity. It's useful for fine-tuning your sound to match different guitars and playing environments.

Graphic EQ: In addition to basic tone controls, some amplifiers offer a graphic EQ with sliders for specific frequency bands. Graphic EQs provide precise control over your tone and can be particularly helpful for eliminating feedback issues or sculpting your sound to match specific musical genres.



Built-in Effects and Reverb:
Effects Integration: Many amplifiers come equipped with built-in effects such as reverb, delay, chorus, and more. While these onboard effects can be convenient and cost-effective, consider whether they align with your desired sound. Some guitarists prefer to use external pedals for greater control and a wider range of effects.

Reverb: Reverb is a common built-in effect that adds a sense of space and depth to your sound. Consider the quality and adjustability of the reverb on the amplifier, as it can significantly impact the overall ambiance of your tone.

Effects Loop: If you prefer to use external effects pedals or rack-mounted processors, an effects loop can be a valuable feature. An effects loop allows you to integrate your effects into the amplifier's signal chain while maintaining the amplifier's core tone. This can be especially important for preserving the integrity of your effects.
Tube vs. Solid-State vs. Modeling Tones:
Tube Amplifiers: Tube amplifiers are known for their warm, organic, and harmonically rich tones. They produce natural tube saturation when pushed, which many guitarists find desirable, especially for classic rock, blues, and jazz. However, tube amps can be heavier, require regular maintenance (tube replacement), and tend to be more expensive.

Solid-State Amplifiers: Solid-state amplifiers use transistor technology and offer consistent, reliable performance. They are often preferred for their clean and crisp tones, making them suitable for genres like pop, funk, and country. Solid-state amps are generally more lightweight and budget-friendly.

Modeling Amplifiers: Modeling amplifiers use digital technology to emulate the sounds of various amplifier and speaker combinations. They are highly versatile and can replicate a wide range of tones, making them suitable for diverse musical styles. Modeling amps are often chosen by guitarists who need flexibility and access to different tones within a single amplifier.
Best Guitar Amplifiers Brands to Consider:
When it comes to considering brands for guitar amplifiers, there are several reputable manufacturers known for producing high-quality amplifiers across a range of styles and price points. Keep in mind that the best brand for you will depend on your musical preferences, budget, and specific needs. Here are some well-regarded amplifier brands to consider:
Popular  Guitar Amplifiers to Buy in 2023
Conclusion:
Ultimately, the right amplifier can significantly enhance your guitar-playing experience. It's the tool that transforms your musical ideas into sound and allows you to connect with your audience or simply enjoy your music at home. By selecting an amplifier that complements your style and preferences, you'll be well on your way to unlocking new levels of creativity and expression in your guitar playing.
So, as you embark on your journey to find the perfect amplifier, trust your ears, do your research, and let your musical instincts guide you. The amplifier you choose will not only amplify your guitar but also amplify your musical voice and passion. Happy playing!