Bajaao Mobile App - More than a store!
Available for download on
Find great deals on bestselling new music instruments, Studio & Recording gear, from top brands, like Fender Ibanez, PRS, Focusrite etc from all over the world. Shop from a huge selection of new, used, Acoustic Guitars, Electric Guitars, Audio Interfaces, Drums, Microphones, and more.

Post your own music gear for sale, we charge zero commissions. Easily get your used instruments in front of a community of musicians and earn money to buy your next one.

Use our new community feature, "Connect" to find and communicate with musicians and technical professionals. Build your network, get inspired through their music, connect with fellow musicians, make new friends with similar taste of music, collaborate, communicate. Find music teachers around you and learn a new skill
Install and log into the app now to get points worth Rs. 250!
or Download using QR Code
Connect
Find Musicians, industry professionals around you, Connect and collaborate.

Our advanced search lets you find people by their preference of instrument, skill and music genre

Post your music or show off your gear on your profile page

Chat with musicians and other professionals, make chat groups with friends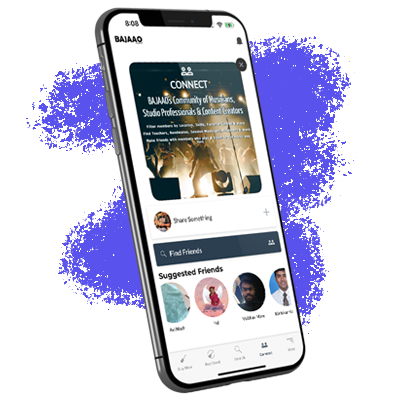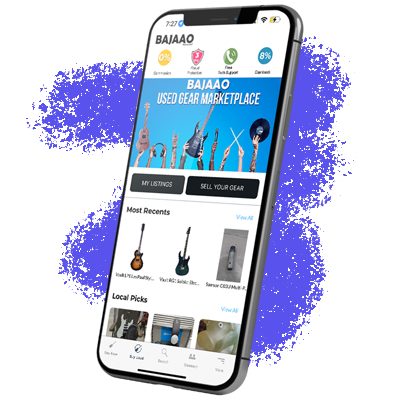 Used Gear Marketplace
Buy and sell used Music gear with the Bajaao Community List your gear for free. Zero Commissions

Create your listing in minutes: simply take a few photos, write an apt description, and set your price.

Respond to offers and messages from anywhere using our chat. Bajaao will arrange for the transportation of your gear at a minimal cost. A win-win for everyone.