How To Choose Perfect MIDI Keyboard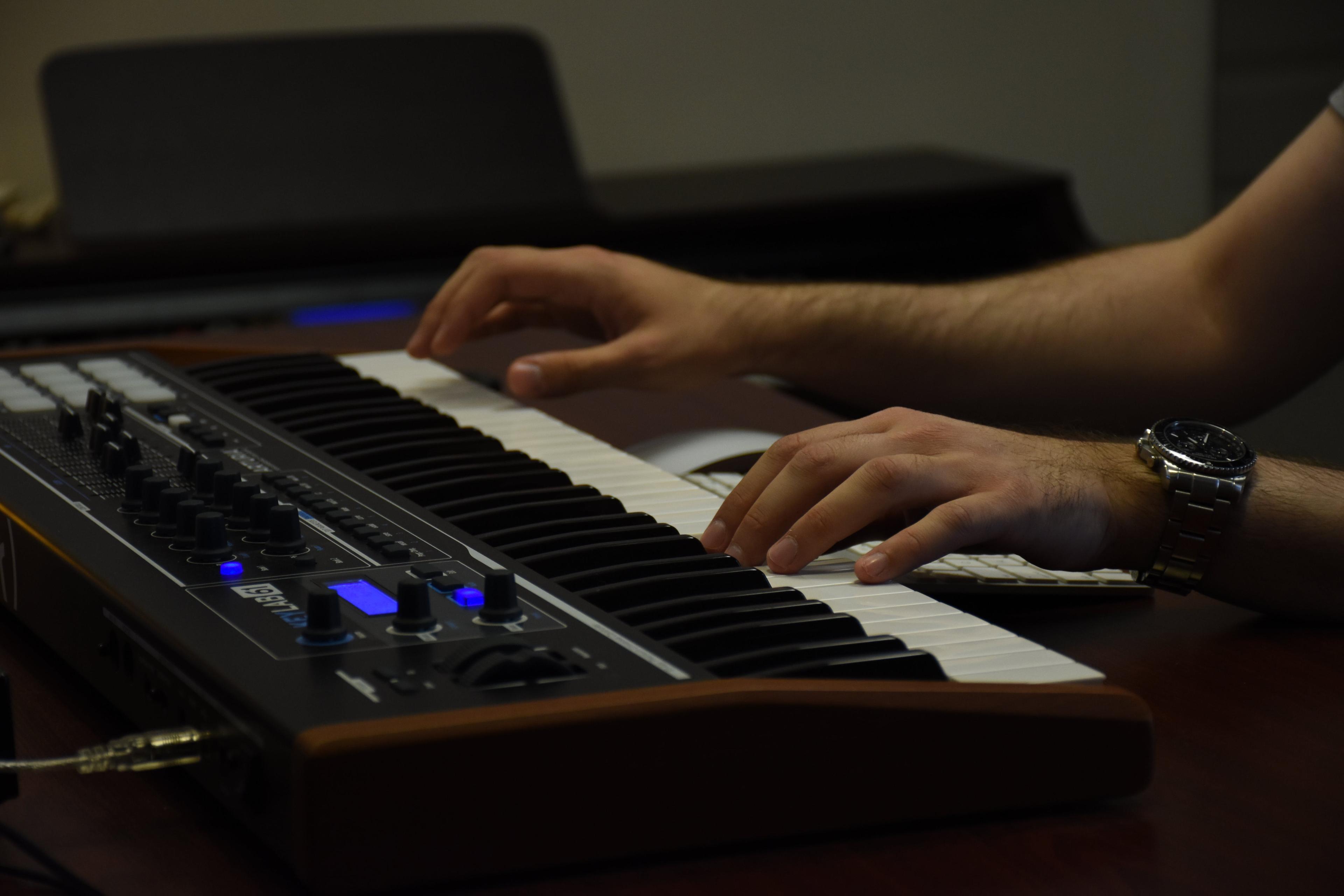 Music production has come a long way since the days of analog recording. With the advent of digital audio workstations (DAWs) and virtual instruments, it's now possible to create professional-quality music from the comfort of your own home. One essential tool for modern music production is the MIDI keyboard. In this guide, we'll explore the benefits of owning a MIDI keyboard, different types of MIDI keyboards, key considerations before buying, features and specifications to look for, popular brands and models, user reviews and recommendations, and tips for making the final decision.
Understanding MIDI Keyboards
What is MIDI?
MIDI stands for Musical Instrument Digital Interface. It's a protocol that allows electronic musical instruments, computers, and other devices to communicate with each other. MIDI data contains information about which notes are played, how long they're held, how hard they're struck, and other performance details. This data can be recorded and edited in a DAW to create complex arrangements.
How does a MIDI keyboard work?
A MIDI keyboard is a type of electronic keyboard that sends MIDI data to a computer or other device. When you press a key on a MIDI keyboard, it doesn't produce any sound on its own. Instead, it sends a message to your computer telling it which note was played and how hard it was struck. Your computer then uses this information to trigger a sound in your DAW or virtual instrument.
There are three main types of MIDI keyboards:
Compact MIDI controllers: These are small, lightweight keyboards that are designed for portability and ease of use. They typically have 25 or 32 keys and few additional controls.
MIDI keyboard controllers with built-in sounds: These keyboards have more keys (49 or 61) and additional controls such as faders, knobs, and drum pads. They also have built-in sounds that can be played without connecting to a computer.
MIDI keyboard workstations: These are larger keyboards with 88 keys (the same number as an acoustic piano). They have more advanced features such as weighted keys, aftertouch, and built-in effects processors.
Key Considerations before Buying
Before you buy a MIDI keyboard, there are several factors to consider:
Budget allocation
MIDI keyboards come in a wide range of prices, from less than $100 to several thousand dollars. Determine how much you're willing to spend before you start shopping.
Skill level and intended use
Consider your skill level as a musician and what you plan to use the keyboard for. If you're just starting out or plan to use it for simple compositions, a basic controller may be sufficient. If you're an experienced musician or plan to use it for live performances or complex arrangements, you may want to invest in a more advanced workstation.
Key count and size
The number of keys on a MIDI keyboard can range from 25 to 88. Consider how many octaves you need and how much space you have available.
Key action and sensitivity
MIDI keyboards can have different types of key action, from unweighted (synth-action) to fully weighted (like an acoustic piano). They can also have different levels of sensitivity to velocity (how hard the key is struck) and aftertouch (pressure applied after the key is struck).
Additional controls and features
Consider what additional controls you need on your keyboard. Do you need faders or knobs for mixing? Drum pads for programming beats? Modulation wheels or pitch bend wheels for expressive playing?
Connectivity options
Make sure your keyboard has the connectivity options you need. Do you need USB or MIDI connections? Do you need inputs for expression pedals or sustain pedals?
Software compatibility
Make sure your keyboard is compatible with your DAW software and any virtual instruments you plan to use.
Exploring MIDI Keyboard Features and Specifications
Key Features:
Aftertouch: Aftertouch allows you to apply additional pressure to the keys after they are pressed to modulate various parameters like pitch, filter cutoff, or volume.

Velocity Sensitivity: This feature allows the keyboard to respond to how hard you play the keys, producing different dynamics in your music.

Modulation and Pitch Bend Wheels: These wheels provide real-time control over pitch and modulation, adding expressive capabilities to your playing.

Drum Pads: Drum pads are useful for triggering percussion sounds or samples. Evaluate their size, sensitivity, and the number of pads.

Faders and Knobs: These can be assigned to control various parameters in your software or hardware instruments, providing tactile control.

Assignable Controls: Check for the number of programmable buttons, knobs, and faders for customization.

LCD Display and User Interface: A clear and intuitive interface makes it easier to navigate and configure settings on the keyboard.
Key Action:
Weighted Keys: These keys mimic the feel of an acoustic piano, providing resistance when pressed.

Semi-weighted Keys: These offer a compromise between weighted and synth-action keys, providing some resistance but still being easy to play.

Synth-action Keys: Synth-action keys are typically lighter and more responsive, making them suitable for synthesizer and electronic music applications. Choose the type that matches your playing style and preferences.
Polyphony and Multitimbral Capabilities:
Polyphony: Determine the maximum number of simultaneous notes the keyboard can play. Higher polyphony is essential for complex compositions.

Multitimbral Capabilities: This feature allows you to play and control multiple instrument sounds simultaneously. Consider how many different sounds or channels the keyboard can manage at once.
Built-in Sounds and Sample Libraries:
Assess the quality and variety of the keyboard's onboard sounds. Some MIDI keyboards come with extensive sound libraries, while others rely on external sound sources. Make sure it aligns with your music production needs.
Integration with DAWs and MIDI Software:
Verify that the MIDI keyboard is compatible with your preferred Digital Audio Workstation (DAW) and MIDI software. Check if it has presets for popular DAWs and seamless integration.
Power Options and Portability:
Consider how the keyboard is powered. Some models can be powered via USB, making them more convenient for mobile setups. Others may require an external power source.

Evaluate the keyboard's size, weight, and overall portability, especially if you plan to use it for live performances or on the go.
Popular MIDI Keyboard Models
Explore reputable brands and compare popular models to find the right MIDI keyboard for you. Some notable brands and their series include
Popular MIDI Keyboard Brands
"In conclusion, a MIDI keyboard is a powerful tool that can unlock your musical potential. By understanding the significance of MIDI keyboards and considering factors such as budget, skill level, features, and user reviews, you can confidently choose a MIDI keyboard that aligns with your creative aspirations. Embrace the possibilities that MIDI keyboards offer and embark on a musical journey filled with endless inspiration and innovation."
CHECK OUT OUR MOST POPULAR CONTENT