Explore The Whole New Range Of Next-Generation Gear by NATIVE INSTRUMENTS
Being at the top of the list in our next generation instrument category, we are proud to announce that Native Instruments is now back in stock with some more new arrivals. Native Instruments are dedicated to helping you experiment with new ideas, new sound, and new ways of creating music in your own style.

Native Instruments Komplete Kontrol A-Series Midi Keyboard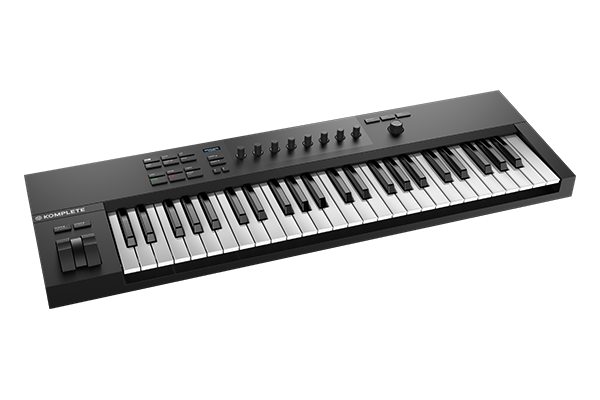 KOMPLETE KONTROL A49
SMART, STREAMLINED KEYBOARD CONTROLLER

Music-making is at its best when it's fast, fun, and physical. Find the right sound, make it your own, perform, and capture the results – all from a responsive, semi-weighted keyboard. Complete with four premium instruments plus MASCHINE Essentials, A-Series keyboards come with everything you need to bring your ideas to life.
Specifications:
Best-in-class, custom NI keybed, available with either 25, 49 or 61 semi-weighted keys
Informative OLED display for at-a-glance navigation
8 touch-sensitive control knobs
Ergonomic pitch and mod wheels
Smart Play: Stay in key with over 100 scales and modes, play chord progressions and arpeggios with single keys, or map any scale to white keys only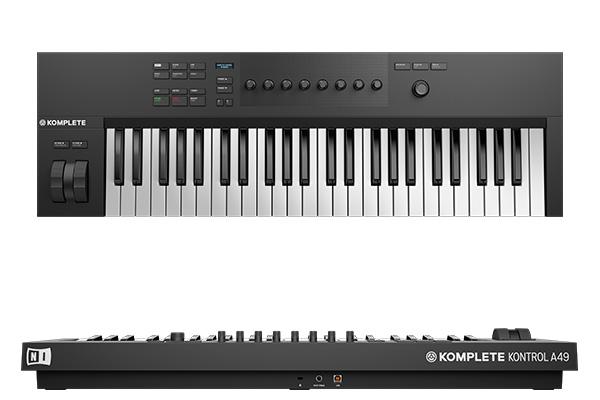 Native Instruments Traktor Kontrol Z1 DJ Mixing Interface

Native Instruments Maschine Mikro MK3 Groove Production Interface

MASCHINE MIKRO
YOUR COMPACT BEATMAKING COMPANION

Meet MASCHINE MIKRO, your flexible, compact companion for making music with a laptop. Use it to tap out beats, play melodies, and build up tracks – fast, fun, and hands-on. Want to start creating right away? We've thrown in everything you need including instruments, sounds, effects, and powerful tools like sampling and drum synths.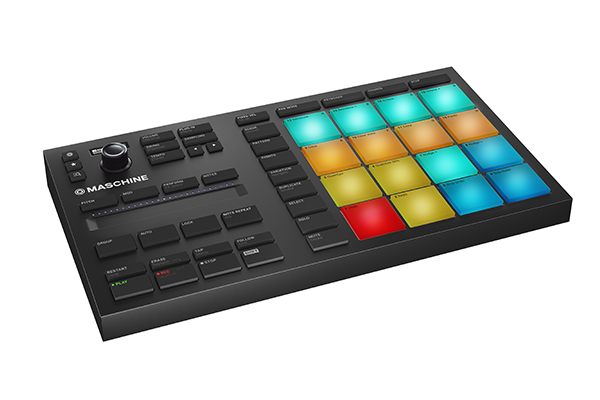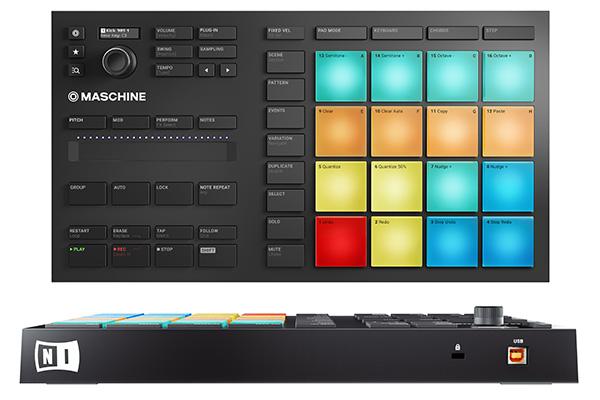 Specifications:
Four ways to input sound using the 16 pads – drum in pad mode, play melodies in Keyboard mode, create chord progressions in Chord mode, and program in a classic step-sequencer style from Step mode
Dual-touch Smart Strip lets you slide your fingers to strum instruments, bend sounds, use Perform FX, and more
Classic groovebox features including 16 pad velocity levels, swing, pad link, note repeat, step sequencer, and vintage MPC60/SP1200 sampling emulation
Powerful mixer, arranger, and sampler for full creative control over your tracks
Native Instruments Traktor Kontrol S2 MK3 2-Channel DJ Controller Interface

TRAKTOR KONTROL S2
PLAY-ANYWHERE 2-CHANNEL DJ CONTROLLER
Whether it's bass-heavy breakdowns, steppy synths, or peak-time rewinds that define your style, the TRAKTOR KONTROL S2 has everything you need to make your mix happen. Craft sets on two decks and get creative with easy-to-use tools like looping, beat syncing, and club-grade effects.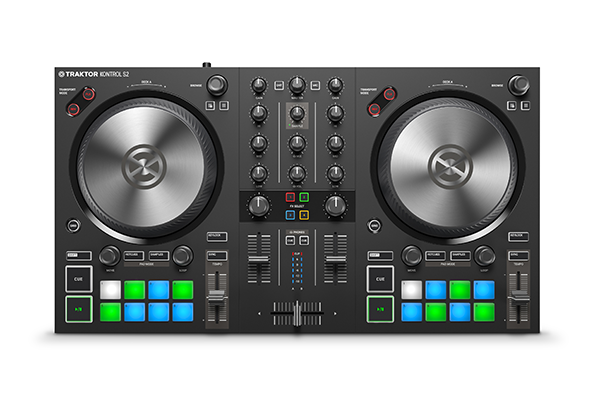 Specifications:
Hit Sync, and TRAKTOR keeps the elements of your mix perfectly matched.
Loop and move encoders let you quickly re-edit in the heat of the moment.
Use pads on TRAKTOR hardware to juggle Hotcues or to jump between drops and breaks to chop and screw your tracks.

Dial-in over 40 customizable Deck FX that range from subtle beat shifts to all-out sonic destruction.

Excellent 24-bit/96kHz soundcard

Native Instruments Komplete Kontrol M32 Controller Keyboard

KOMPLETE KONTROL M32
MICRO-SIZED KEYBOARD CONTROLLER
KOMPLETE KONTROL M32 has everything you could ask for when making music. Its 32 great-feeling keys not only give you great playability, but also a compact way to express your creativity. Combined with innovative software, Smart Play features, and seamless integration, you get intuitive control over all your instruments, effects, loops and samples – directly from your keyboard.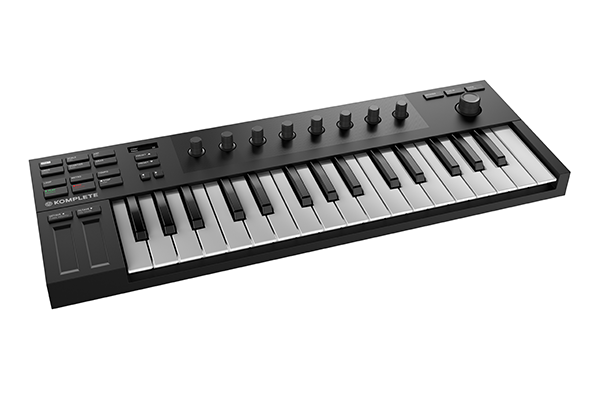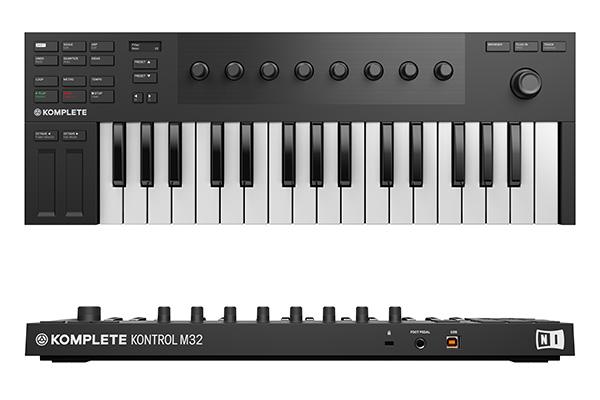 Specifications:
Informative OLED display for at-a-glance navigation
Eight touch-sensitive control knobs
Two touch strips for intuitive expression
Four-directional push encoder for one-handed sound browsing and project navigation
Smart Play: Stay in key with over 100 scales and modes, play chord progressions and arpeggios with single keys, or map any scale to white keys only
Native Instruments Komplete Audio Two-Channel Audio Interface


KOMPLETE AUDIO 2
2-CHANNEL AUDIO INTERFACES

KOMPLETE AUDIO 2 is a great-sounding audio interface with all the software you need to put ideas into action. From recording songs, to mixing down and playing out – they help you go from a spark of inspiration, to finished results you can be proud of. Choose between two – same sound, same software, different connections – and start creating outside of the box.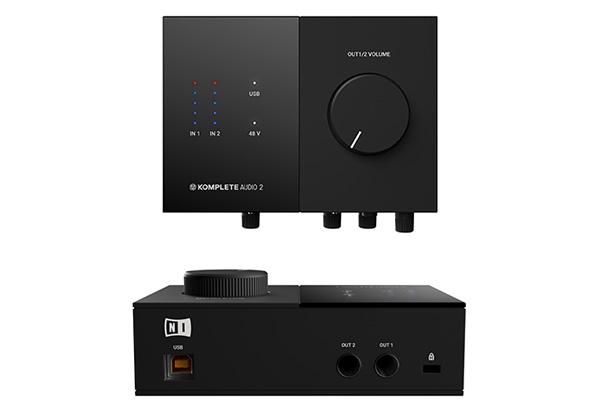 Specifications:

2 XLR/DI combi inputs with 48V phantom power for flexible stereo recording
Stereo output jacks for use at home, the studio, or onstage
VU Meter for accurately adjusting levels
Direct Monitoring: zero-latency, high-power output
Big volume knob for easily adjusting the output level
Input/host mix allows the option to hear playback while recording
Native Instruments Traktor Audio 2 MKII DJ Controller Interface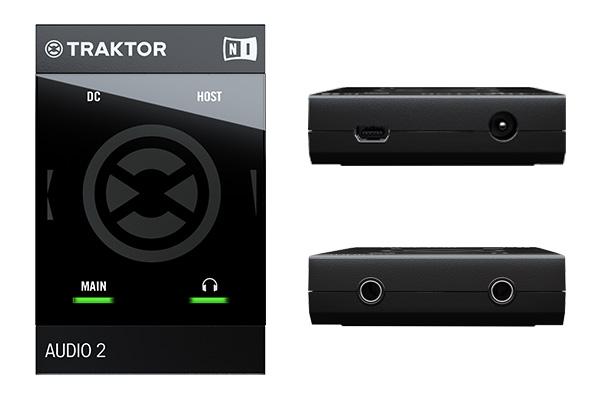 Specifications:
Slim enough to fit in your pocket, TRAKTOR AUDIO 2 is the ultra-portable DJ soundcard designed for TRAKTOR PRO 2 and TRAKTOR DJ.

Pre-listen to your next track in premium 24-bit/48 kHz, club-ready audio - before the crowd hears it.
With TRAKTOR LE 2 software and 30-pin iOS cable included
 

Transform your iPad or iPhone into a solid, club-ready DJ setup.

When using your iPad or iPhone, TRAKTOR AUDIO 2 boosts output volume.