New Launch! Headphones / Earphones & Bluetooth Speakers
BoAt Two Good To Resist Combo Packs

Boya BY-AP1 True Wireless Stereo Earbuds
Rs. 6,999Rs. 3,699

BOYA Wireless Bluetooth Earbuds BY-AP1 adopts the latest Bluetooth 5.0 chips, brings innovations to your fitness style. Light-weight eadbuds is designed for high performance, with sweatproof function to help you upgrade your workout to a better level.

BOYA BY-AP1 charged once can work for 6 hours and with a 400mA polymer lithium battery charging box. You can listen to some music, and let yourself be full of motivation or freedom. The connection distance is up to 20 meters(65ft). And 4 pairs of earcaps is included in the package. So you can choose the ear caps which suit you best, according to your habits and preferences.

Blog: The Evolution of Headphones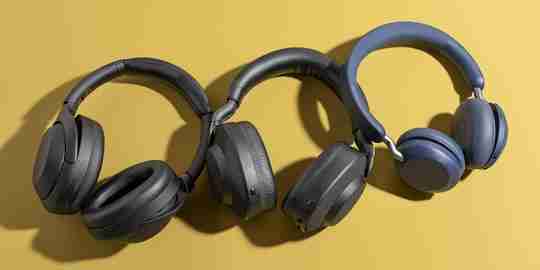 We use headphones every day. Whether we're listening to music, gaming, talking on phone calls, basically, every time we do something that requires us to hear sounds loud and clear, without disturbing anyone else around us.  But have you ever wondered how this popular device transformed so rapidly over the past 80 years? Where did headphones actually come from? Who invented them? In this article, we will take to the evolution of headphones over the past 80 years and hopefully will get to know a thing or two along the way.