The wealth of enjoyable functions and features to encourage learning with Roland's TD-1K and TD-1KV!

Bajaao brings you another great electronic drumming solution with a flat 40% price drop on Roland TD-1K and TD-1KV. Roland V-Drums have completely changed the vision of electronic drums. With all the high-end quality and features, we have priced it well enough to allow you to enter into the universe of electronic drumming and also experience the benefits that they offer.

Roland TD-1K and 1KV are one of the best solutions for all drummer problems, from practice to space. With its small size, lightweight frames and responsive playing pads give you the pure natural feel of drumming. It fits into the smallest practice space you could ever imagine. TD-1K and TD-1KV delivers a more realistic feel and a great, versatile sound which keeps you involved.

Huge range of variety in one compact, standalone instrument
You might have dreamt of having a Roland V-Drums for practising, learning or for your soul-purpose. Roland TD-1KV and TD-1K deliver respected V-Drums quality in a space-saving kit that keeps up with you as your playing evolves.

Roland TD-1 Module comes loaded with 15 preset drum kits with onboard coaching tools to get stage-ready in quick time. MIDI over USB makes the TD-1DMK the engine to drive all your virtual instrument drum libraries.

TD-1K and TD-1KV at a glance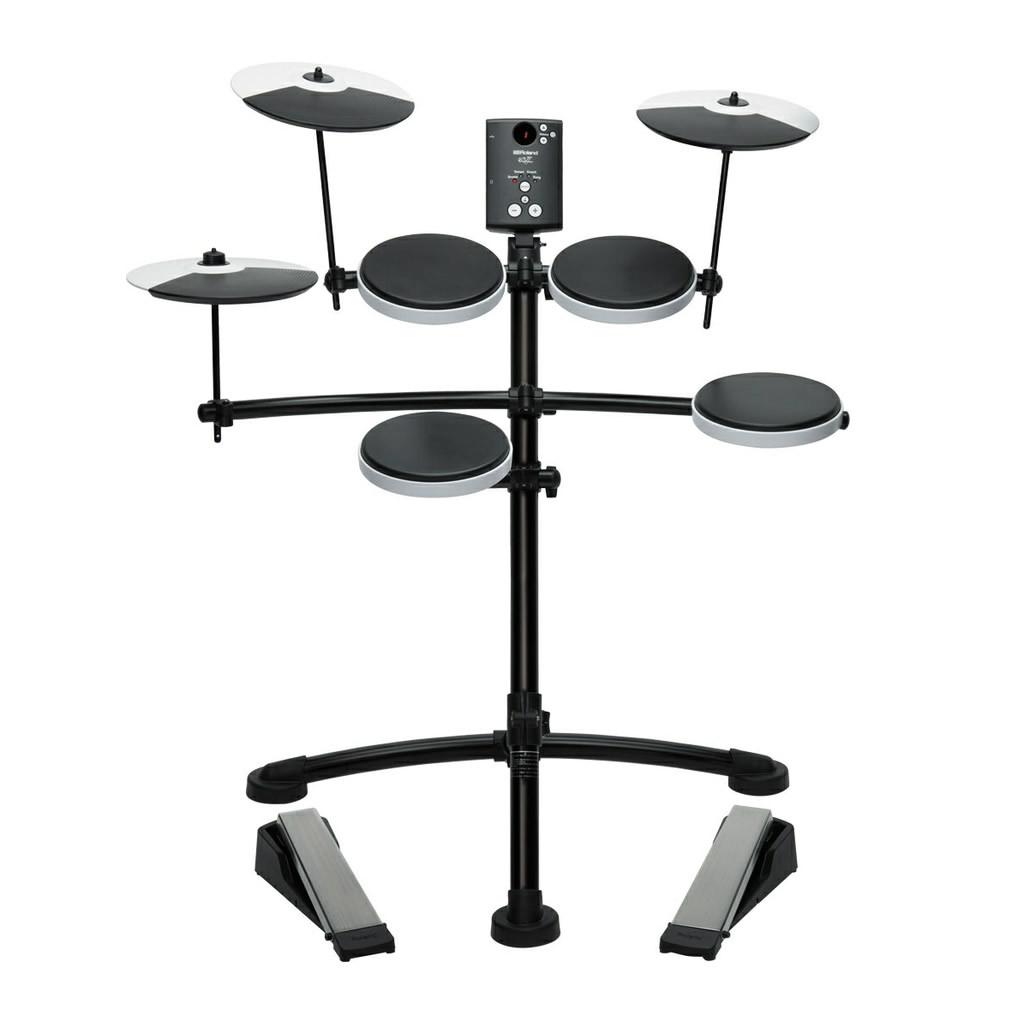 Roland TD-1K
15 different drum kits to play any style of music 
Responsive pads and cymbals to develop authentic drumming techniques.
Make learning easy with Roland TD1 module with the onboard training function to stay motivated
Silent practice at home and to not disturb your neighbours
Ultra-quiet, beater-free kick drum
Fits in your practice space and adjusts to your playing style
A drum set that evolves with your playing
Record on your computer using one standard USB cable
Simple operation lets you start rocking in minutes
USB-MIDI for using the TD-1K with the DT-1 Drum Tutor, V-Drums Friend Jam series, and other popular computer music software
Roland TD-1KV
Fully supports essential acoustic playing techniques
TD-1KV—it includes 15 quality drum kits on board
Features Roland mesh-head snare which is quiet, lifelike and very responsive
Supports essential acoustic drum techniques, including cymbal choke and advanced hi-hat playing
Develop playing skills with the onboard Coach function, metronome, and recorder
Practice along with onboard audio songs or your own tracks with the Mix In jack
Beater-less kick pedal provides low noise ideal for practising at home
Sturdy drum rack with quick and easy height adjustment for every drummer, from kids to adults
USB-MIDI for using the TD-1KV with the DT-1 Drum Tutor, V-Drums Friend Jam series, and other popular computer music software
The intuitive user interface makes playing easy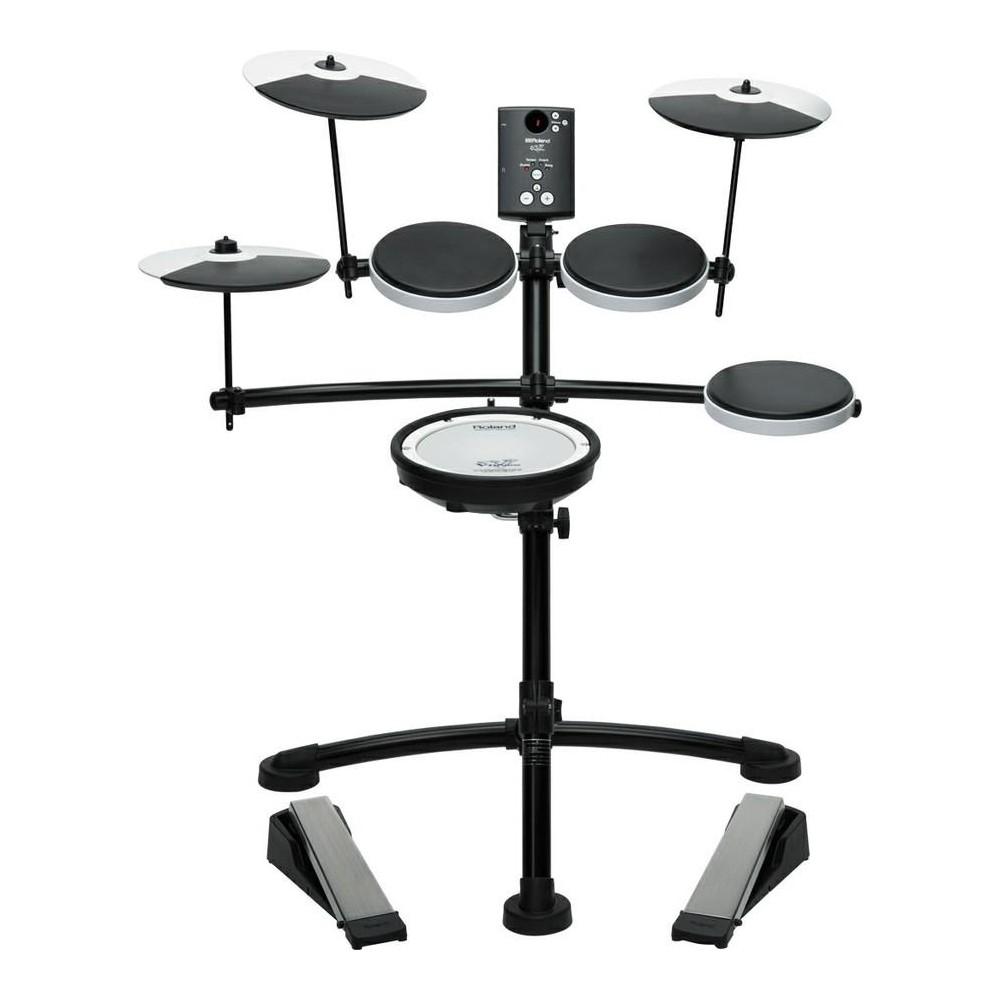 Roland TD-1K Electronic Drum Kit
Roland's V-Drums are the world's most popular electronic drums for one reason: they're the best. Blending superior sound, authentic feel, and rugged durability, each kit in the V-Drums lineup performs at the highest level, a testament to more than three decades of developing electronic drums. The compact TD-1K is no exception, delivering respected V-Drums quality in a space-saving kit that keeps up with you as your playing evolves.


Roland V-Drums with Mesh Snare

V-DRUMS QUALITY FOR PRACTICE, LEARNING, AND FUN
Roland's TD-1KV electronic drum kit is a great way to start drumming, and it's also perfect for space-challenged setups. You'll be impressed with the feel of the mesh snare head, and drummers have been impressed at the overall playability and convenience of this compact kit. The TD-1KV answers the call of new drummers with its small, lightweight (around 25lbs!) frame and responsive playing pads, giving you a natural feel and great, versatile sound, in even the smallest of practice spaces. Fun and easy to use, the Roland TD-1KV electronic drum kit will keep you playing lesson after lesson.