Digital Piano Buying Guide: How to Choose the Right One for You
Digital pianos are electronic keyboards that are designed to replicate the sound and feel of traditional pianos. Unlike acoustic pianos, which rely on hammers and strings to produce sound, digital pianos use samples and digital sound processing to produce a wide range of sounds and tones.
There are many reasons why someone might choose to buy a digital piano. For one, digital pianos are much more affordable than traditional pianos, making them accessible to a wider range of people. They're also much more compact and portable than acoustic pianos, making them a great option for those who have limited space in their home or need to move their piano around frequently.
In addition, digital pianos often come with a wide range of features and functions that allow for a greater degree of creativity and experimentation in music-making. They can be connected to computers and other electronic devices, allowing for recording, mixing, and producing music in a digital format.
Overall, digital pianos offer a convenient and flexible alternative to traditional pianos, making them a popular choice for both beginner and advanced pianists. In the following sections, we'll explore the different types of digital pianos and the factors to consider when choosing one.
There are many different types of digital pianos available on the market today, each with its own unique set of features and advantages. When choosing a digital piano, it's important to consider your playing needs and budget to find the instrument that best suits you. Whether you're a beginner or a professional pianist, there is a digital piano out there that can help you achieve your musical goals.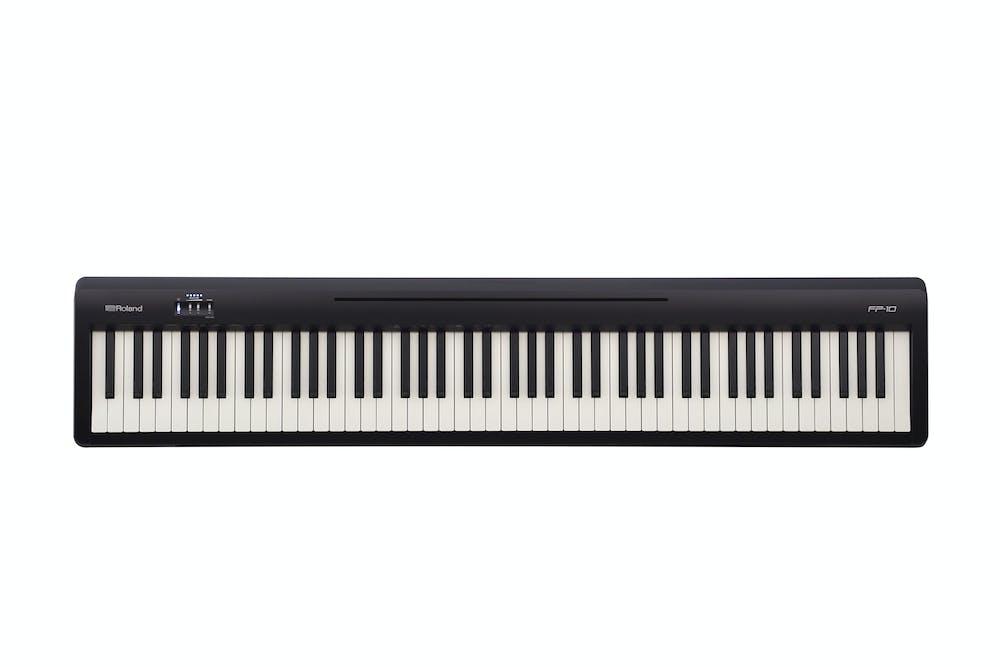 Portable keyboards are a popular choice for beginners and those on a tight budget. They are lightweight and compact, making them easy to transport and store. Portable keyboards are also versatile, as they often include a range of sounds and accompaniments beyond just piano sounds. However, the keys on portable keyboards may not feel as realistic as those on other types of digital pianos, and they may not have the same level of sound quality or polyphony.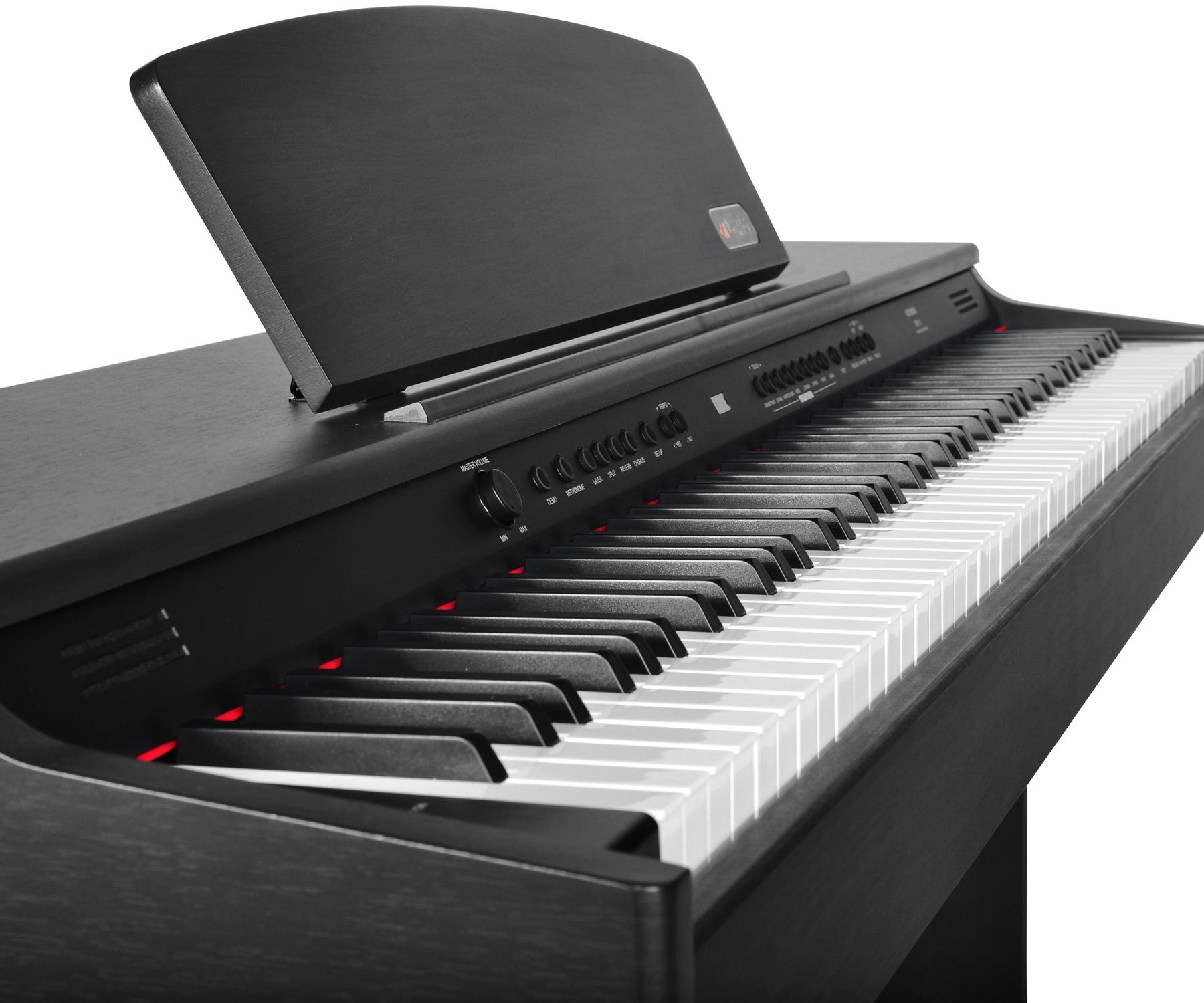 Console digital pianos are designed to mimic the look and feel of an acoustic piano. They are usually larger and heavier than portable keyboards, but they offer a more realistic playing experience. Console digital pianos typically have a built-in stand and pedals, and they often come with more advanced features such as different sound settings, recording capabilities, and connectivity options. They are a popular choice for intermediate to advanced players who want a high-quality instrument without the maintenance and expense of an acoustic piano.

Stage pianos are designed for live performances and recording. They are often lightweight and portable, making them easy to move from one location to another. Stage pianos typically have a simple design with minimal built-in features, focusing instead on delivering high-quality sound and playability. They may include additional outputs and connections for connecting to amplifiers and recording equipment. Stage pianos are a popular choice for professional musicians and gigging pianists who need a reliable instrument that can withstand frequent travel and heavy use.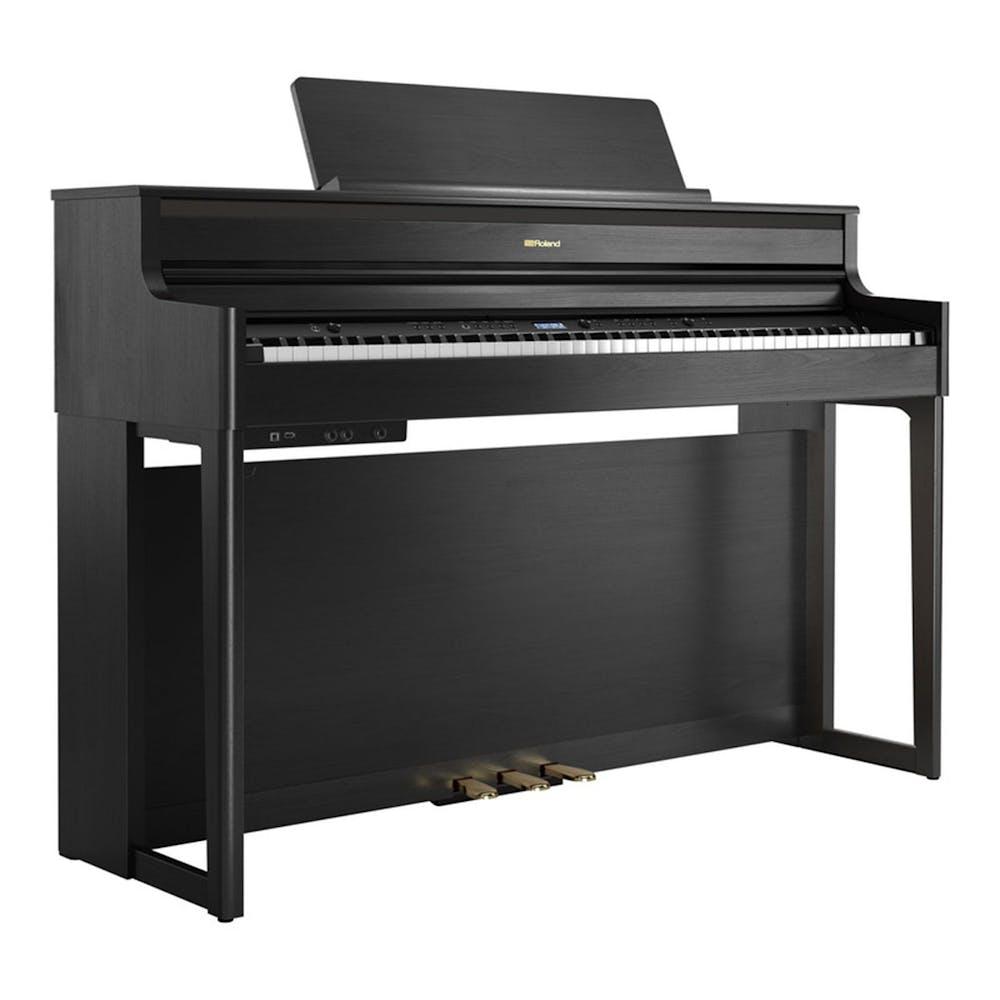 Hybrid pianos are a relatively new type of digital piano that combines the best of both worlds - the sound and feel of an acoustic piano with the convenience and versatility of a digital instrument. Hybrid pianos typically have a traditional wooden piano cabinet, with a digital sound engine and action. They may include features such as adjustable touch sensitivity and hammer action, to give players a more authentic playing experience. Hybrid pianos are a popular choice for those who want the beauty and elegance of a traditional piano with the convenience and functionality of a digital instrument.
Key Features to Look for When Buying a Digital Piano
When buying a digital piano, there are several key features to consider to ensure that you get an instrument that meets your needs and provides a satisfying playing experience. Here are some of the most important features to look for:
Key Action and Sensitivity
The key action and sensitivity of a digital piano determine how it feels to play. The best digital pianos offer a realistic touch and response that closely resembles that of an acoustic piano. Look for a digital piano with a fully weighted or graded hammer action keyboard, which simulates the weight and response of hammers on strings.
Sound Quality
The sound quality of a digital piano is another important consideration. Look for a piano with a high-quality sound engine that accurately reproduces the sound of an acoustic piano. The best digital pianos use advanced sampling technology to capture the nuances of a real piano, including the resonance and decay of the strings. Also, make sure that the digital piano you're considering has high-quality speakers or audio outputs to ensure that the sound is clear and rich.
Polyphony
Polyphony refers to the number of notes that a digital piano can play at once. Look for a piano with a minimum of 64-note polyphony, which allows for complex playing without notes cutting out or dropping. If you plan to use your digital piano for recording or playing more complex pieces, you may want to look for a model with higher polyphony, such as 128-note or 256-note polyphony.
Connectivity
Many modern digital pianos come with connectivity features that allow you to connect your piano to other devices, such as a computer, tablet, or smartphone. Look for a piano with USB or MIDI connectivity, which allows you to connect to recording software or digital audio workstations. Also, look for a piano with Bluetooth connectivity if you want to connect wirelessly to devices such as headphones or speakers.
Pedals
The pedals on a digital piano are important for controlling the sustain and dynamics of your playing. Look for a piano with a sustain pedal, which allows you to hold notes and chords for an extended period. Some digital pianos also come with a soft pedal and a sostenuto pedal, which can help to create more complex musical arrangements.
Additional Considerations
In addition to the key features mentioned above, there are several other considerations that may impact your decision when buying a digital piano. Here are some additional factors to think about:
Portability
If you plan to move your digital piano frequently or use it in different locations, portability is an important consideration. Look for a piano that is lightweight and easy to move, or one that comes with a stand that is easy to disassemble. Some digital pianos also come with built-in speakers, eliminating the need for additional audio equipment.
Price
Digital pianos are available at a wide range of price points, from budget models to high-end options. Consider your budget when selecting a piano, and look for one that offers the features and quality that you need at a price you can afford. Keep in mind that a higher price tag may indicate higher quality components and better sound.
Aesthetics
Finally, the appearance of the digital piano may also be an important consideration. Some people prefer a piano with a classic design that mimics the look of an acoustic piano, while others may prefer a modern or minimalist design. Consider the overall aesthetic of the piano, including its color, finish, and design elements, to ensure that it matches your personal style and preferences.
Brand
There are many reputable brands that manufacture digital pianos, each with its own strengths and weaknesses. Some popular brands include Yamaha, Roland, Artesia, and Casio. Research the brand and read reviews from other users to ensure that you are choosing a piano from a reputable manufacturer with a track record of producing quality instruments.
Best Yamaha Digital Pianos to Buy
Best Roland Digital Pianos to Buy
Best Casio Digital Pianos to Buy
Best Artesia Digital Pianos to Buy
Digital Pianos Options - Skill Level & Budget
When choosing a digital piano in India, it's important to consider your skill level and budget. Here are some guidelines for selecting the right digital piano based on your level of experience and price range
Best Digital Pianos for Beginner Level
If you're a beginner, look for a digital piano with weighted keys that simulate the touch of an acoustic piano. It should have at least 61 keys, a sustain pedal, and built-in speakers. Some good options for beginners on a budget includes: